ApexNetwork Franchise will provide you with the training and tools to optimize your practice and increase profitability.

OPERATIONS
ApexNetwork provides guidance and assistance in implementing key operational tools and practices and training in our trademarked ACOMP Industrial Rehabilitation system.

MARKETING
ApexNetwork will provide training in effective marketing techniques and strategies, as well as developing, planning, and conducting marketing events. Website, social media and SEO management provided.

BILLING & COLLECTIONS
Billing and collection services will be handled by experienced professionals for maximum reimbursement, Medicare compliance guidance and regulation updates, and HIPAA compliance guidelines.

EMPLOYEE MANAGEMENT
ApexNetwork will provide federal compliant policies, procedure manuals, and web-based human resource support and management systems.

HOW DO YOUR OPTIONS STACK UP?
Download this free printable to compare ApexNetwork business models with your current situation.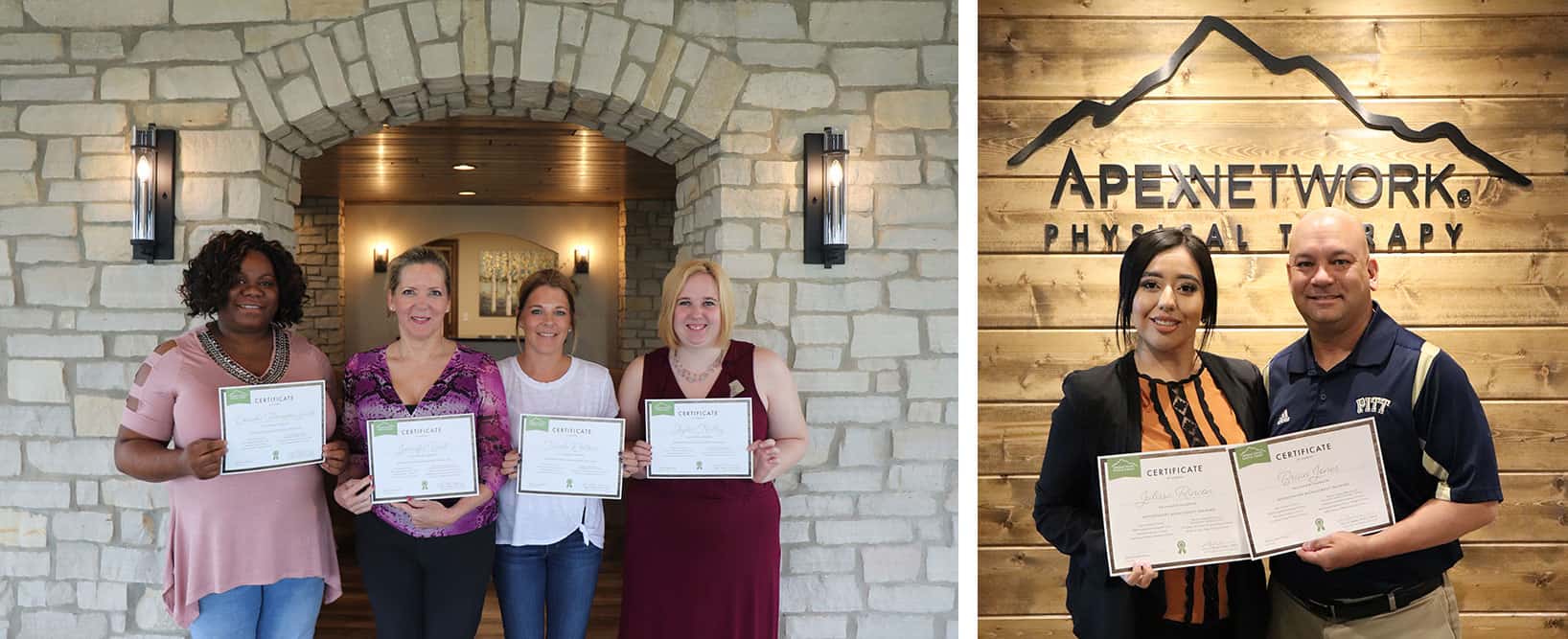 Our ApexNetwork Management Training is designed exclusively for our franchisees and is a comprehensive program that covers the aspects of our successful business model including: marketing and business development, front office operations, billing and collection efficiencies, clinical procedures and facilities management. Our training program also gives us an opportunity to share our knowledge and experience. After your training with our team, ApexNetwork gives ongoing Support, giving you the tools to help you grow your business. Because we have a vested interest in your success, our team is available for all your needs. In other words, you will not be alone.
LEARN MORE ABOUT APEXNETWORK
Click the link to get more information about how ApexNetwork can help you drive your physical therapy clinic.