Jason Baxter
December 7, 2017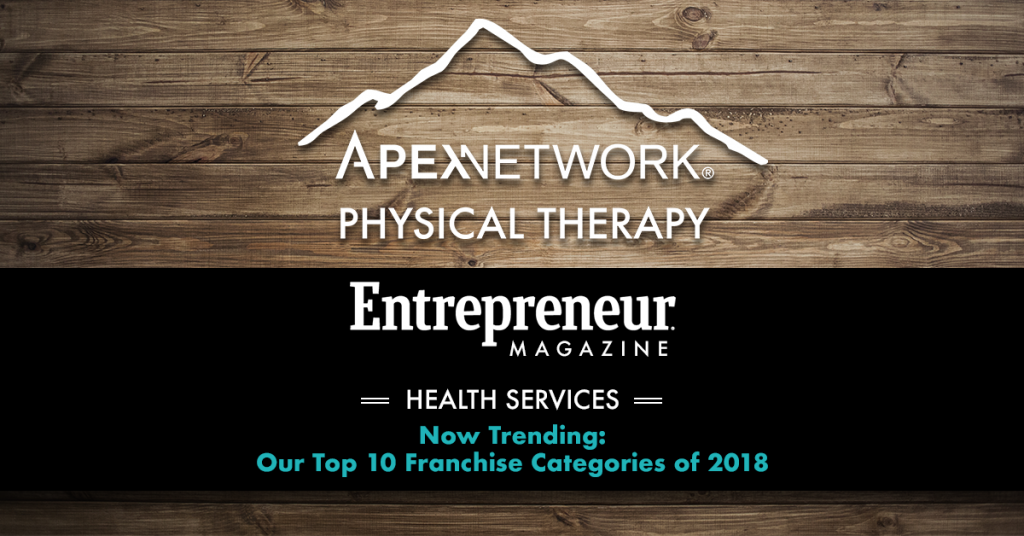 ApexNetwork is among the top franchisees selected by Entrepreneur Magazine for the Top 10 Franchise Categories that will shine the brightest in 2018. We are pleased and excited of our continued growth in the industry and in the markets we serve!
Headquartered in Ballwin, Missouri, ApexNetwork Physical Therapy started business in 1999 and began offering franchise opportunities to physical therapists in 2008. ApexNetwork locations offer physical therapy, sports rehabilitation, occupational therapy, industrial rehabilitation and aqua therapy.
To continue learning more information on ApexNetwork as a franchise, click here.